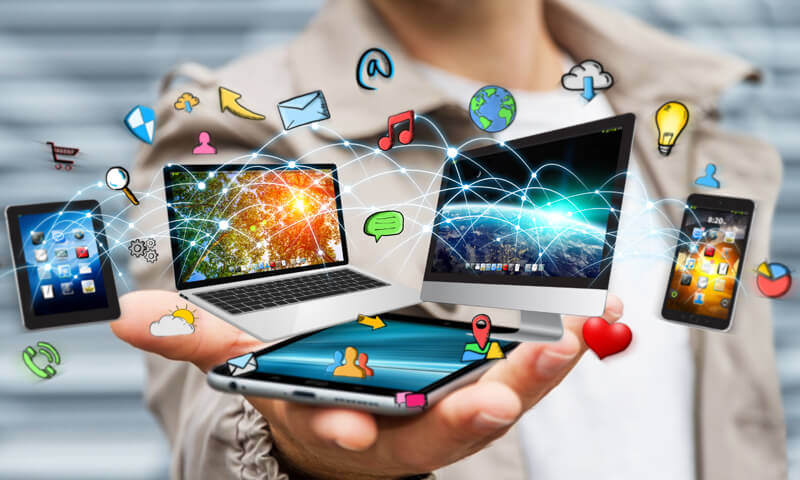 Every business needs an edge to succeed, regardless of size or scope. Portable businesses offer just that advantage- the flexibility and agility needed to take control of the ever-rapidly changing economic landscape.
In this blog post, we'll explore what a portable business is and how you can leverage its potential to empower growth in your organization today.
What's The Best Portable Business to Start in 2023?
The benefits of portable businesses are clear, but deciding which is right for you can be tricky. Fortunately, plenty of options are available in 2023 – from freelancing gigs to consulting and project management services. No matter your particular skill set, there's a portable business option that can help you make the most of it.
Freelancing offers a great way to monetize your skillset and get paid what you're worth. Whether you specialize in web design, content creation, writing or editing, marketing or customer service, there's no shortage of freelance jobs offering good rates and plenty of flexibility. If you don't want to work with clients directly, you can also opt to work as an independent contractor or virtual assistant.
Consulting services provide another popular portable business option. You can develop a successful consulting business with expertise and knowledge and help companies solve their unique problems. Experienced analysts and strategists are in demand right now, as many businesses seek outside insight into handling their operations more effectively.
Best parts of running a portable business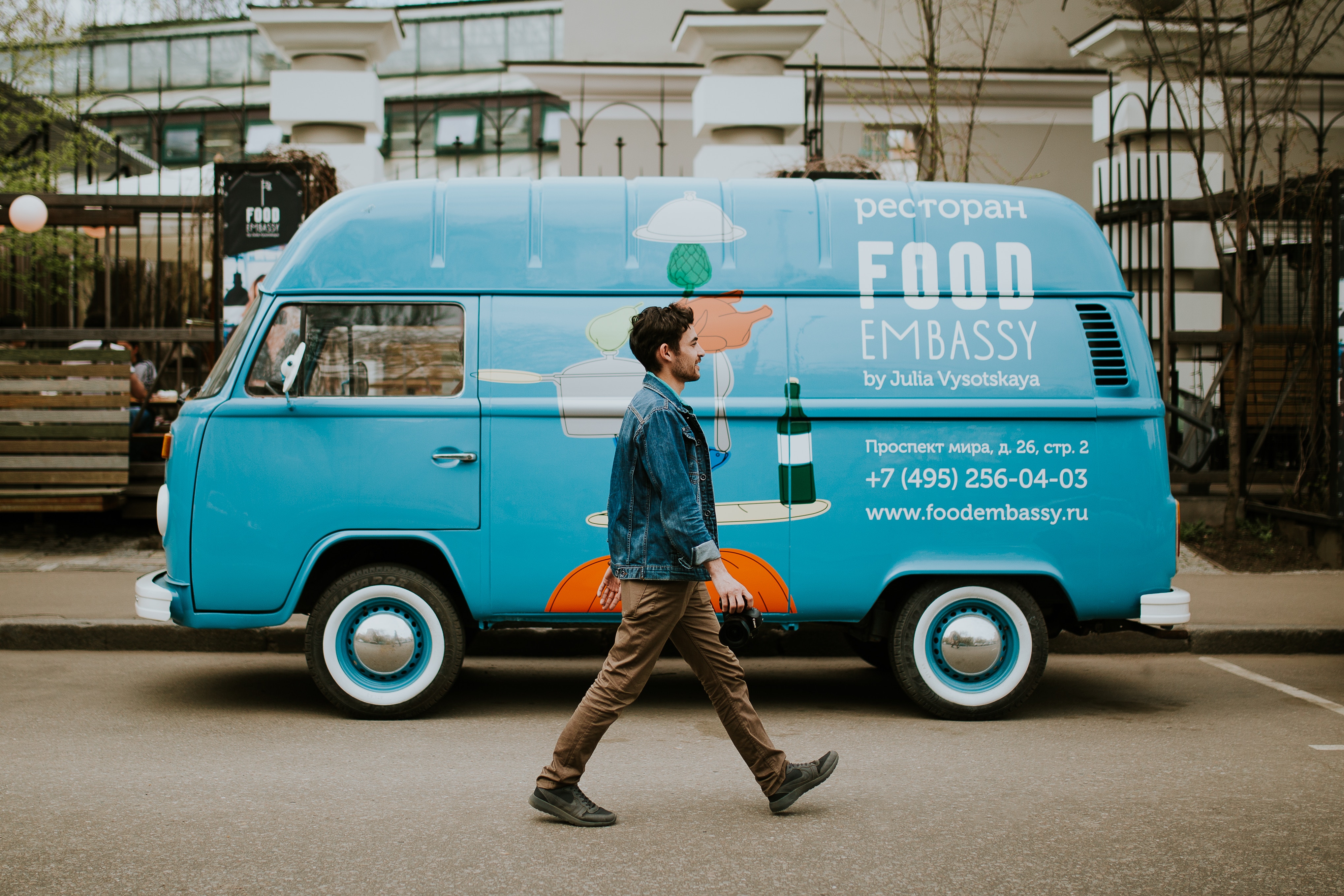 One of the best parts about running a portable business is being able to work remotely. With the right technology, entrepreneurs can stay connected to their clients and team members almost anywhere and anytime. This flexibility allows entrepreneurs to travel the world while still providing effective service. Additionally, portable businesses often require less upfront capital than traditional brick-and-mortar operations, allowing entrepreneurs to start with little or no debt.
Portable businesses also offer increased scalability and agility as they grow over time. As demand increases, entrepreneurs can easily adjust operations by scaling up or down depending on need. This can be especially beneficial when entering new markets or dealing with fluctuating customer demand, as it's easy to adjust resources accordingly without investing in expensive infrastructure or personnel.
Finally, portable businesses tend to lead the way regarding innovation and experimentation. With no physical limitations, entrepreneurs can quickly test new ideas and approaches without worrying about costly overhead or lengthy implementation timelines. This ability to move fast and experiment often allows businesses to stay ahead of industry trends, creating a competitive edge for years.
Running a portable business interesting facts
Running a portable business can be an incredibly rewarding and liberating experience. Not only do you get to work where and when you want, but you also have the freedom to explore new methods of doing things that traditional businesses lack. Here are some other interesting facts about running a portable business:
Entrepreneurs need fewer resources than their brick-and-mortar counterparts to run their operations. With no physical infrastructure costs or large employee headcounts, entrepreneurs can focus more on creating customer value without going into debt.
Portable businesses offer flexible payment options for employees and clients, making them more accessible and convenient for everyone involved. This is especially beneficial if your customer base spans multiple countries or time zones.
With no physical limitations, portable businesses can be run virtually anywhere. This ability to work remotely often comes with additional tax deductions and savings.
Being able to quickly test new ideas and approaches without investing in expensive infrastructure allows entrepreneurs to stay ahead of industry trends and create a competitive edge for years.
Portable businesses are highly scalable, allowing entrepreneurs to easily adjust operations by scaling up or down depending on need without investing in personnel or infrastructure costs.
Different types of Portable businesses
There are many different types of portable businesses, but they all share the same idea: to create a business that can be operated remotely. These include freelancers, business consultant, virtual assistants, e-commerce stores, software developers, virtual event planners, and more.
Freelancers provide writing, editing, and web development/designing services for clients as needed. They often have flexible hours and can work from anywhere.
Consultants offer their expertise to organizations needing assistance in solving specific problems or increasing productivity. These professionals usually possess a wealth of experience and knowledge within their industry.
Virtual assistants help entrepreneurs schedule appointments, manage emails, data entry, and more.
E-commerce stores provide goods or services to customers online, making it easy for entrepreneurs to reach a wider customer base without needing physical premises.
Software developers create customized software applications tailored to organizations' specific needs.
Virtual event planners organize corporate events such as conferences and meetings virtually, utilizing technology such as video conferencing platforms to communicate with clients and stakeholders.
Portable toilet businesses for sale
Portable toilet businesses for sale can be an incredibly lucrative venture and a great way to use your entrepreneurial skills. Portable toilets are increasingly in demand as more people attend outdoor events, and they're a great addition to any business that specializes in outdoor events like concerts, festivals, camping trips, etc.
When buying a portable toilet business for sale, you should consider the following:
The business size
Depending on your budget and goals, you may need to look at larger or smaller businesses. Larger businesses will give you more options for purchasing inventory and expanding operations if necessary. On the other hand, smaller businesses are often more affordable but may require more hands-on management from the owner.
The location
It would be best to look for a business in an area that will generate high demand for your services. Consider factors such as population density, distance from competitors, access to transportation, and other amenities.
The equipment
The quality of the equipment you buy will greatly impact your business's success. Ensure that any portable toilets you purchase are designed with safety and sanitation in mind and have appropriate servicing procedures.
Start a portable toilet business
Starting a portable toilet business can be a great way to capitalize on the growing demand for this service. To ensure success, you'll need to do some research first and consider how you'll acquire the necessary equipment and supplies and get customers.
Before buying any equipment or investing in inventory, it's important to determine whether there is enough of a market in your area for such services. Research what other businesses offer similar services, prices, and customer base. It would also help to communicate with potential customers directly to better understand their needs.
FAQs
What business can I run alone?
You can run many businesses alone, including freelance writing, virtual assistant work, web design/development, virtual event planning, and e-commerce stores. These types of businesses require minimal overhead costs while offering the potential to make a great income.
What business can I run from my phone?
You can run many businesses from your phone, including freelance writing, virtual assistant work, web design/development, virtual event planning, and e-commerce stores. You may need additional tools or software to help manage the business, but most of these tasks can be done remotely.
What business can I do with a food truck?
You can start a portable toilet business with food trucks. This type of business would involve purchasing or renting portable toilets and transporting them to customer events. You could also use the truck to provide other services such as lawn care, Airport Shuttle Service Provide simple transportation to and from your local airports. delivery services, hauling junk, etc.
What business can I start with a truck and trailer?
A truck and trailer can be used to start various local businesses. Examples include landscaping, hauling debris, delivery services, mobile pet grooming business, car detailing, and portable toilet service. Mobile Bike Services You can also offer bike restoration or repair services at customers' homes. With the right equipment and strategy in place, you could use this setup to create a successful business that is both convenient and cost-effective.
Is the portable toilet business a good business model?
The portable toilet business is a great business model for entrepreneurs who want to capitalize on the growing demand for mobile businesses' sanitation services. This business can be incredibly profitable with minimal overhead costs and the potential to serve various customers. Furthermore, Mobile Salon Start is a mobile hair salon where you serve customers in their homes, since it requires little technical expertise or startup capital, it could be a great option for those looking to enter the market without significant risk.
Conclusion
Portable businesses offer entrepreneurs a unique opportunity to capitalize on an ever-growing market. By considering the location, equipment, and associated costs of starting a portable business, you can ensure your organization is well-positioned for success. Additionally, researching customer demand and staying current on pet grooming industry trends can tailor your services to suit today's market best. With the potential of flexible operations and increased revenues from multiple, having a portable own business could be just what your organization needs to reach new heights of success!