Know The Location Of Every Unit
See all of your units on a map and easily track all of your product lines.
Get a Personalized Demo
Know Where Every Unit Is At All Times
In ServiceCore you'll easily see all of your units on a map (with or without serial numbers). You'll see what's available in your yard, and the units out on job sites.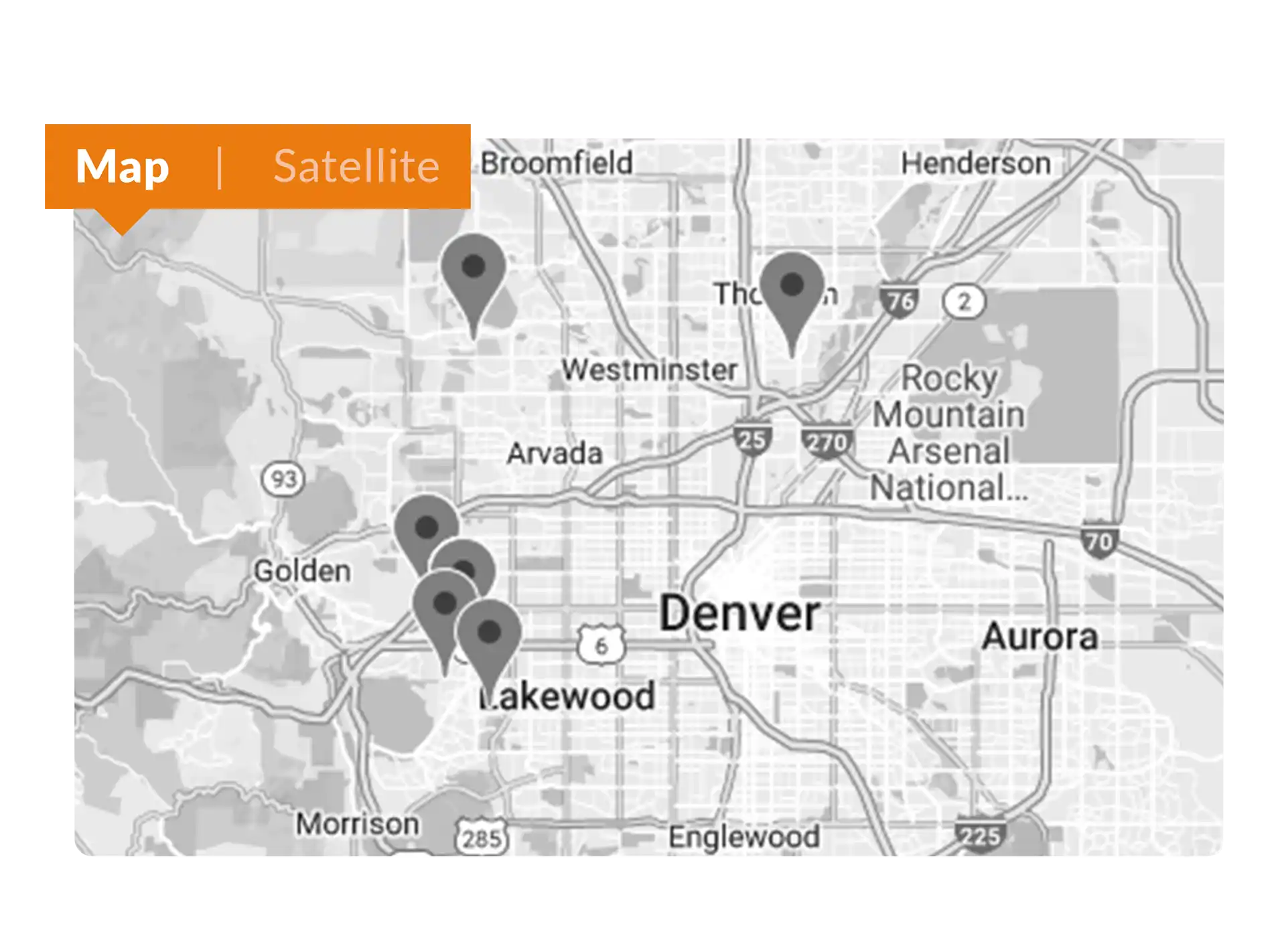 See Available Units On A Calendar
Know how many units are available for all of your product lines at any time. Bid confidently on bigger jobs because you'll know how many units you'll have available, or if you need to order additional units to get the job done.
Drivers Know Where To Place Or Pick Up
The ServiceCore app will show your drivers where to put the unit on a map. Sales can let the driver know where to put the unit by dropping a pin on a map with the accuracy of a specific parking space in a lot. The driver presses one button on the app to record the latitude and longitude of where the unit is placed. And there's no need for scanning the unit.
Manage All Your Product Lines
Keep all of your product lines organized on one screen. You'll know exactly how many units are available from each product line, and your sales team will be able to charge the right amount for each unit, including tax based on the service area.
Get Immediate Feedback On Damaged Units
Drivers can provide feedback to the office in real time if there is an issue like a locked gate or damage to the unit. They'll take a time stamped picture with the ServiceCore Mobile App as proof for the customer, and your office staff can make the appropriate additional charges for damage or overuse.
ServiceCore MOBILE APP
On The Same Page, Even In The Field
Your drivers will know exactly where to place and pick up units down to a single spot.
With the ServiceCore app, you can keep track of your productivity in real-time.
Quickly get feedback if there is an issue like a locked gate or a blocked unit.
You Can Count On Us
Our implementation specialists can help you get started with ServiceCore. They know what you're going through because they come from the industry. They'll work with your staff to train them, and get them comfortable using the tool. We'll make sure your team is set up for success.
Bid More Jobs With Confidence & Never Lose Track of Units