Take The Guesswork Out Of Routing
See what's happening in real time, adjust routes on the fly and optimize them.
Get a Personalized Demo
Provide Unmissable Location Details
Add a customer site's details using the address they provide, directly when entering a job or from the customer detail page. Get as specific as the exact parking spot by simply dragging a pin on a map. You'll get the exact coordinates for that location and your driver will always reach the right destination.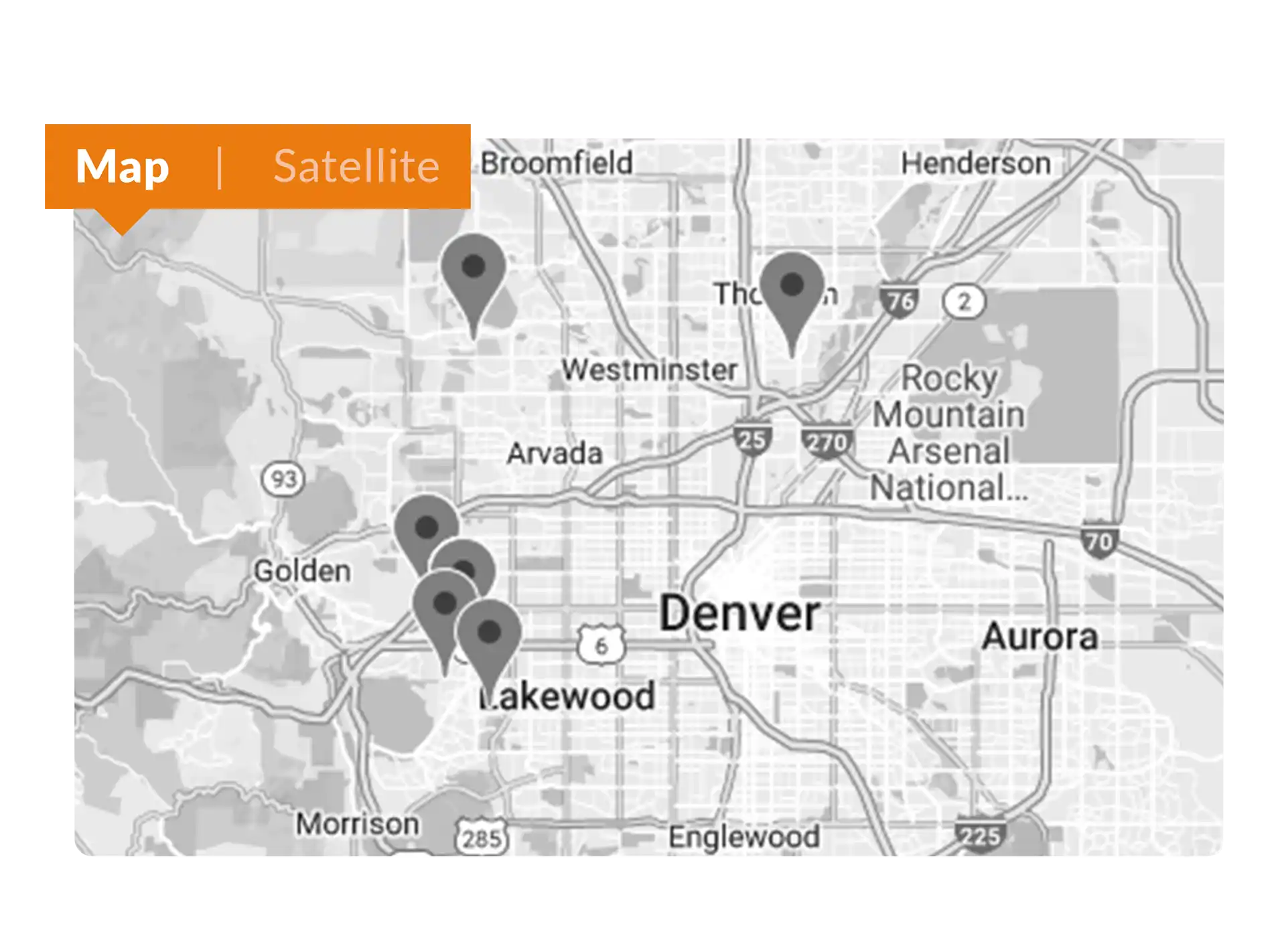 Work With Multiple Service Areas
When serving a large area, you might need to bill differently and decide to assign specific routes only to certain drivers. WIth ServiceCore you can define as many service areas as you need. Simply click on a map and assign it its unique color. The program will automatically charge accordingly in your invoices.
Get A Clear View Of What's Happening
No more messy spreadsheets or overflowing stacks of paper. See everything on your drivers' schedule as soon as you log in: jobs organized by driver and by day or week, on a list, or on a map. Select exactly what you need to see with filters: only certain job or rental types, certain service areas or certain drivers.
Make Adjustments On The Fly
Emergencies happen and you need to be flexible. You can assign drivers when creating a job or when adjusting your schedule. ServiceCore's smart schedule suggestion tool sorts drivers based on their capacity and on how close they are to the job's location. And making changes is as easy as a drag and drop.
Optimize Your Routes In One Click
Not sure your driver's route is the most efficient? You can see the service time, drive time and total time required to complete it. And simply move things around on your map or card view. But the magic happens with the automatic optimization. Set the departure time, the start and the end location, and ServiceCore will shave hours off your route in a couple of seconds.
ServiceCore MOBILE APP
On The Same Page, Even In The Field
Always view your schedule for the day as soon as you log in. No surprises and a clear plan of action.
Select the job, click Start and get turn by turn directions to the exact location. Time tracking included.
Get GPS tracking, inventory scanning and mandatory steps for drivers to go through on each job.
You're In Good Hands With Us!
At ServiceCore, our implementation specialists come from the industry and know exactly what you're going through. They'll train your staff and make sure you're ready to use the tool successfully.
Cut fuel costs and get more jobs completed successfully